Board Game "LEELA. THE GAME OF LIFE"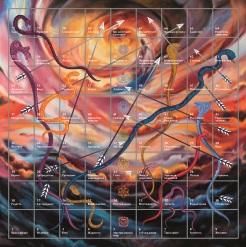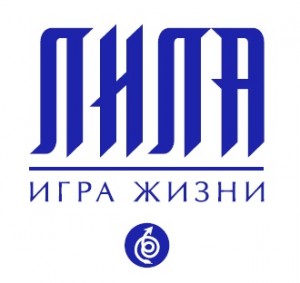 Fully reflects the true essence of the ancient game "LEELA"
The kit includes:

1. Playing field
Size 60 * 60 cm

The playing field is made of fabric (as in ancient times).
High quality dense fabric. Double-sided printing. Unlike cardboard versions, it is durable.
Convenient for both individual use and group games.
2. Cards

Author's text-description of 72 states of the game
Cards are illustrated with picturesque masterpieces of the world painting
High-quality printing, bright colors, lamination, which will allow the cards to serve for a long time!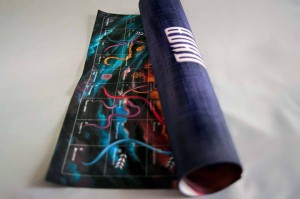 3. Rules for the game (instruction)
4. Dice (natural onyx)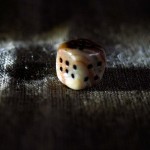 5. Tube bag
Branded hand-made tube bag for storing and transporting the game
Perfectly preserves the playing field, protects it from external influences and moisture.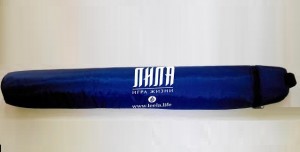 The game kit is published and available in several languages:
Russian
Ukrainian
English
German
There is also large play field available
Field 3*3 or 5*5 metres is great to live the game involving the body. You can stand, walk, sit on the field, etc.
Large field is great for outdoor games also.
More details about the large version here:
The cost of a set of a board game: 85 $
The game is in stock. Delivery abroad carried out by Ukrposhta in any place all over the world.
Delivery time is on average 7-14 days.
Delivery cost anywhere in the world, outside of Ukraine – 30 $
For international delivery you need:
Payment (write to e-mail, viber, whatsapp), we will agree on the method of payment.
Your First and Last in Latin letters, address with zip code and phone number
+38 095 176 82 83 (Viber, WhatsApp)
ua.leela@gmail.com
You may also be interested in: School of Leela Hosts